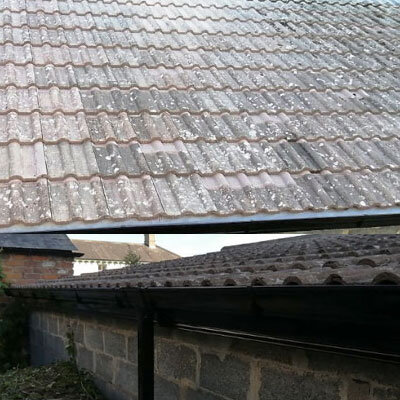 Roofing – Guttering & Fascia 
ROOFING
We cover all aspects of Roofing so whether it's a new roof or if you need help with assessing a leak in your roof, loose, cracked or missing tiles give Corcrin Construction a call as we offer a wide range of professional large and small roofing services to both residential and commercial clients:
Flat Roof Repair

Flat Roof Maintenance 

Flat Roof New Builds

Pitched Roof Repair 

Pitched Roof Maintenance

Pitched Roof Upgrades

Roof Restoration

Chimney Repairs

Chimney New Builds
GUTTERING 
We provide an affordable guttering installation and replacement service for residential and commercial clients so if you need any of the above services please contact Corcrin Construction for a free quote!
Rain Gutters are incredibly important and are responsible for water management because they protect your home from rain and water damage. During a storm, they effectively channel water flow from your roof, through the downspouts, and direct it to appropriate areas outside the home.  By redirecting rainwater, the gutter reduces erosion of the ground against your home and may greatly decrease the risk of basement flooding and foundation damage. Without a gutter system in place it can rot your facia and soffit leading to damp and erosion in your walls, floor and mould problems in the house. Not only does this look unsightly but it is bad for your health and decreases the value of your home. 
FASCIA
We provide affordable Fascia and Soffit installation and replacement services for residential and commercial clients on uPVC fascia; for any of the above services please contact Corcrin Construction for a free quote!
The fascia and soffits play a big role in the overall way a roof works. Gutters are extremely important and your fascia needs to be able to hold them up even during torrential downpour. The fascia is the parallel edge that is connected to the ends of the trusses or rafters and it's where the gutters are attached and needs to be in good shape to ensure a stable guttering system. The soffit is the visible part beneath the roof eave's overhanging section. Keeping your uPVC Fascia and Soffit in good condition is vital to keeping damp and water damage away. Fascia and soffit is available in white, black, brown and a range of colours. If you want to maximize the appeal of your home your fascia needs to look great as well.